Things To Do Around The Farm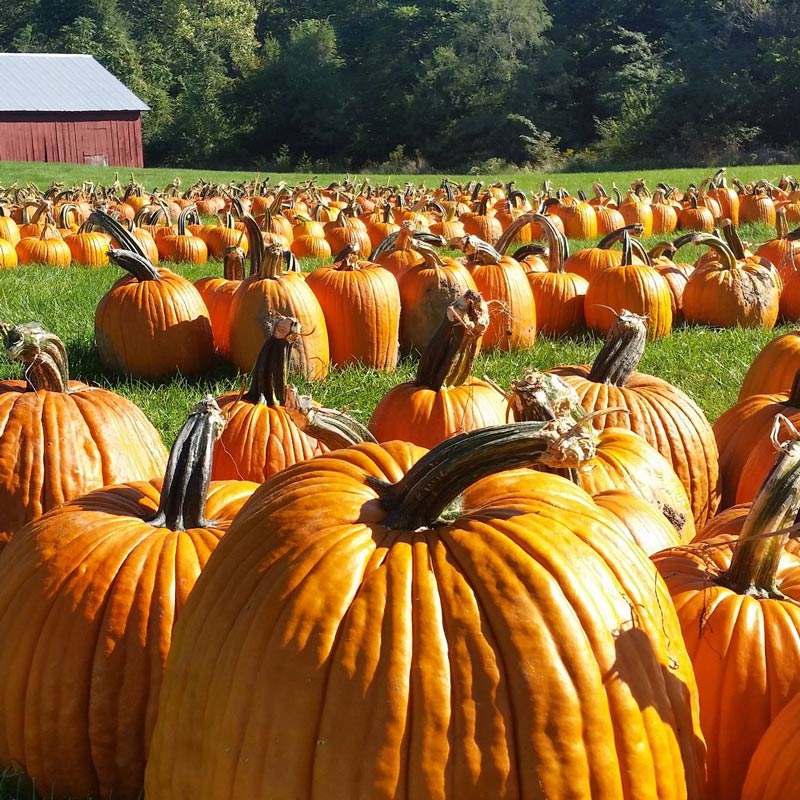 The Pumpkin Farm
Come and find your perfect pumpkin for carving, decorating, or making a pie. Whether you like tall ones, round, smooth, chunky, or warty, Dollinger Family Farm has the pumpkin for you. There is also a wide variety of gourds, squash, corn shocks, straw bales, mums, and mini pumpkins.
Prices vary from 75 cents to $25, depending on size.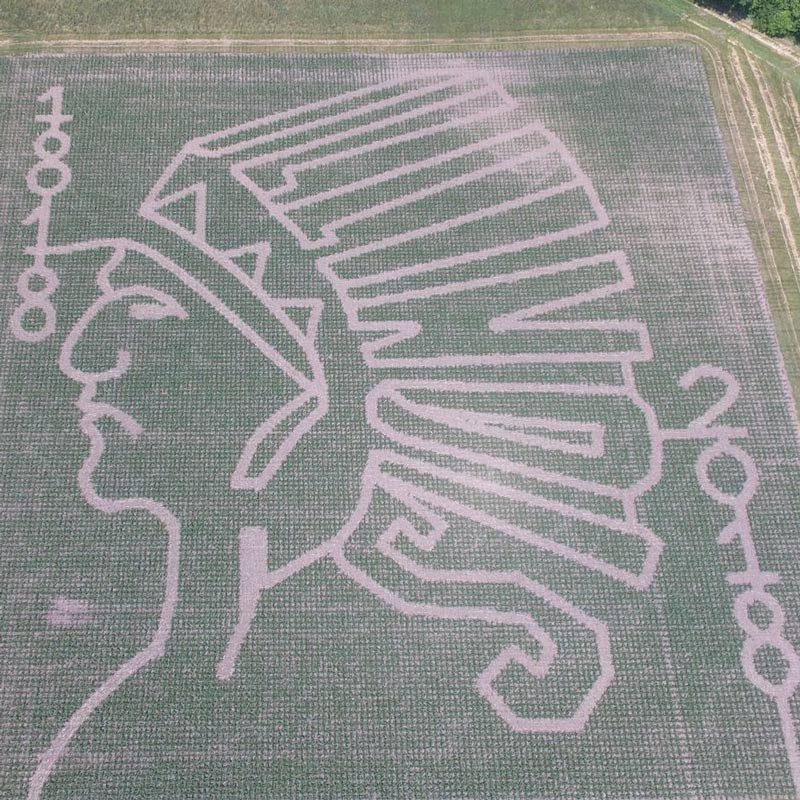 The Corn Maze
Find your way out of our four-acre Corn Maze! You can test your navigational skills in Dollinger Family Farm's Maize Maze. Each year there is a new design, can you guess what it will be this year?  Open every day.
Admission: $4.50 per person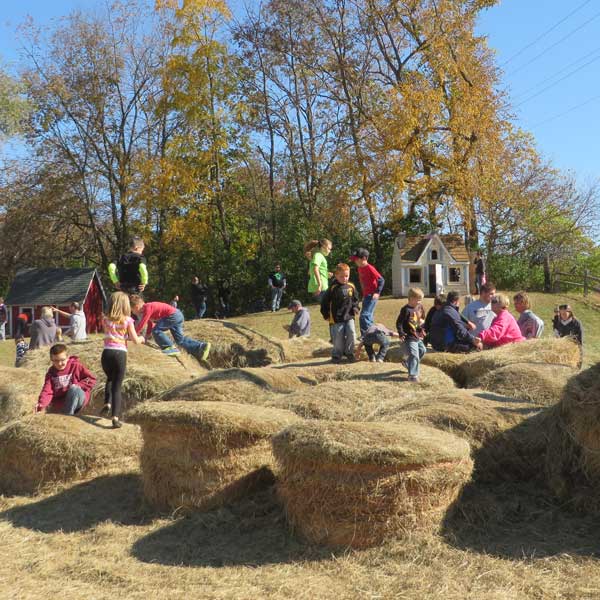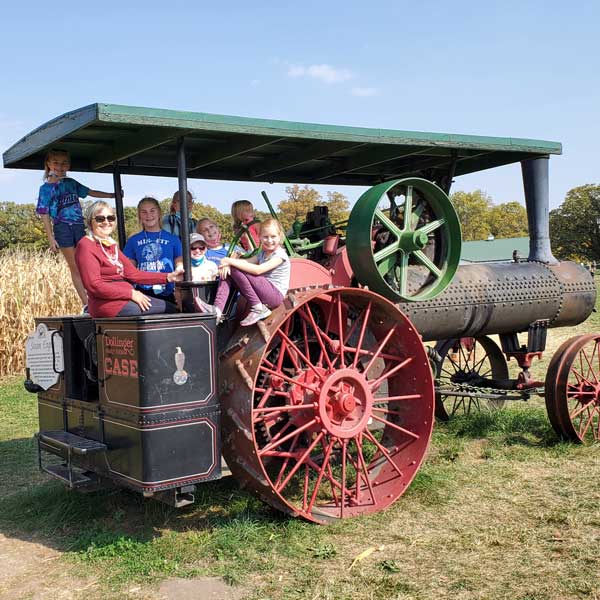 Play Areas
Slide, jump, run, climb, even tumble in huge hay piles. Sail in our Pirate Ship, conquer the Castle, sift the sand in the sandbox, hide in the Hobbit Hole, crawl through our tunnel or sit in a Tractor. Adults will want to join in the fun, too!
Our Farm Animals
You can see a variety of farm animals at Dollinger Family Farm. Visit with sheep, pigs, a calf, turkeys, donkeys and ducks.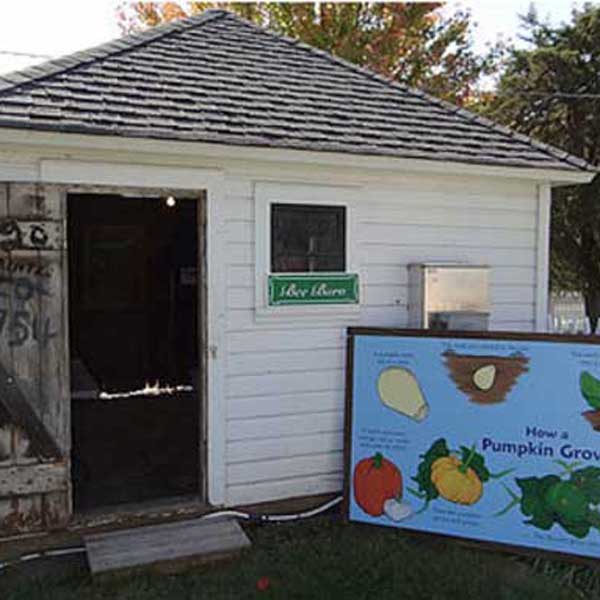 The Bee Barn
See our bees in action!  Learn how honey is made here on the farm with our functioning observation beehive.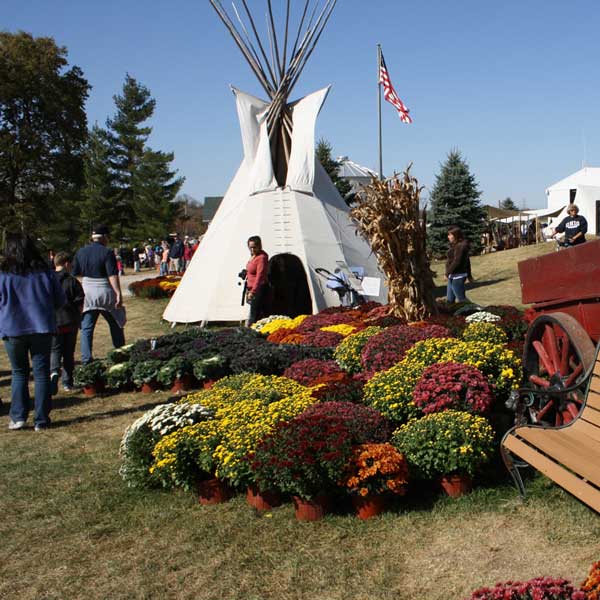 Tipi
Crawl into our Tipi to experience what it would have been like for the Native Americans.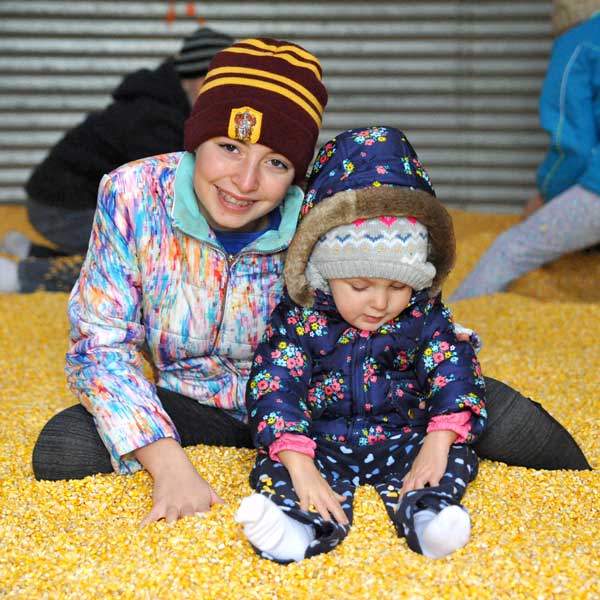 Corn Bin
Climb up into the corn bin and sink those toes in the corn.
Weekend Additional Activities
also available on Columbus Day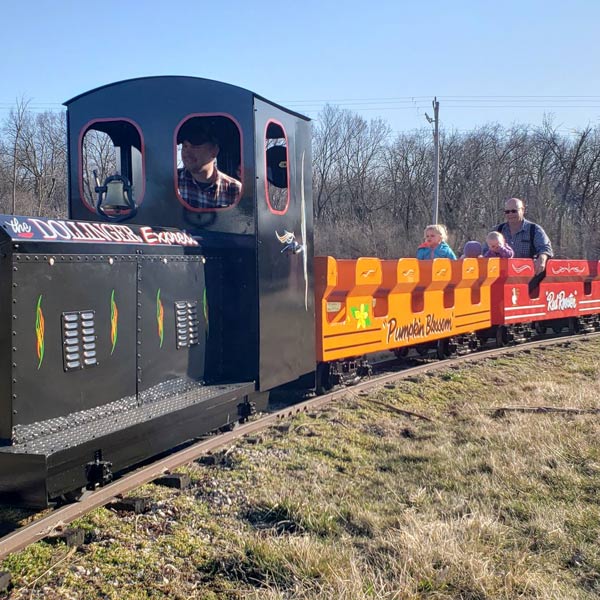 Train Rides - Dollinger Express
Take a ride on the Dollinger Express! Choose your favorite color car to ride! Enjoy the trip through the tunnel. Children 1 and under are free. Children under 5 need a paying adult companion.
Train Ride Admission: $4.50
Available on Weekends, Columbus Day and Fun Fridays.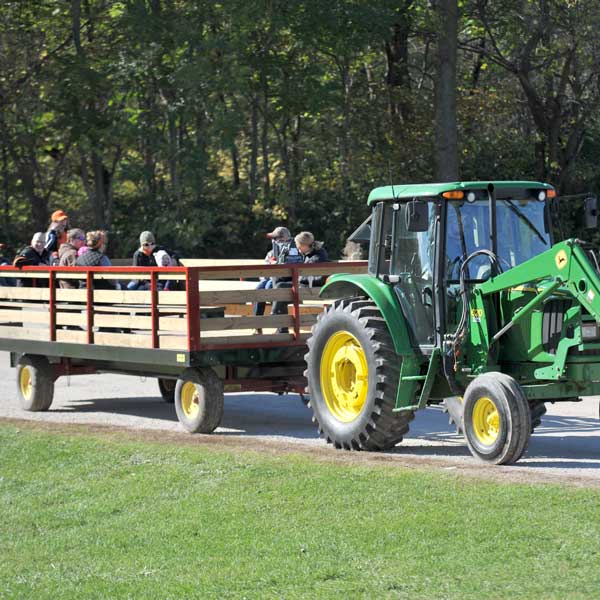 Hay Rides
Enjoy a ride through our beautiful farm.  Learn about the history of our farm including our ghosts and legends.  Our experienced narrators will help bring the story of our farm to life!
Hay Ride Admission: $6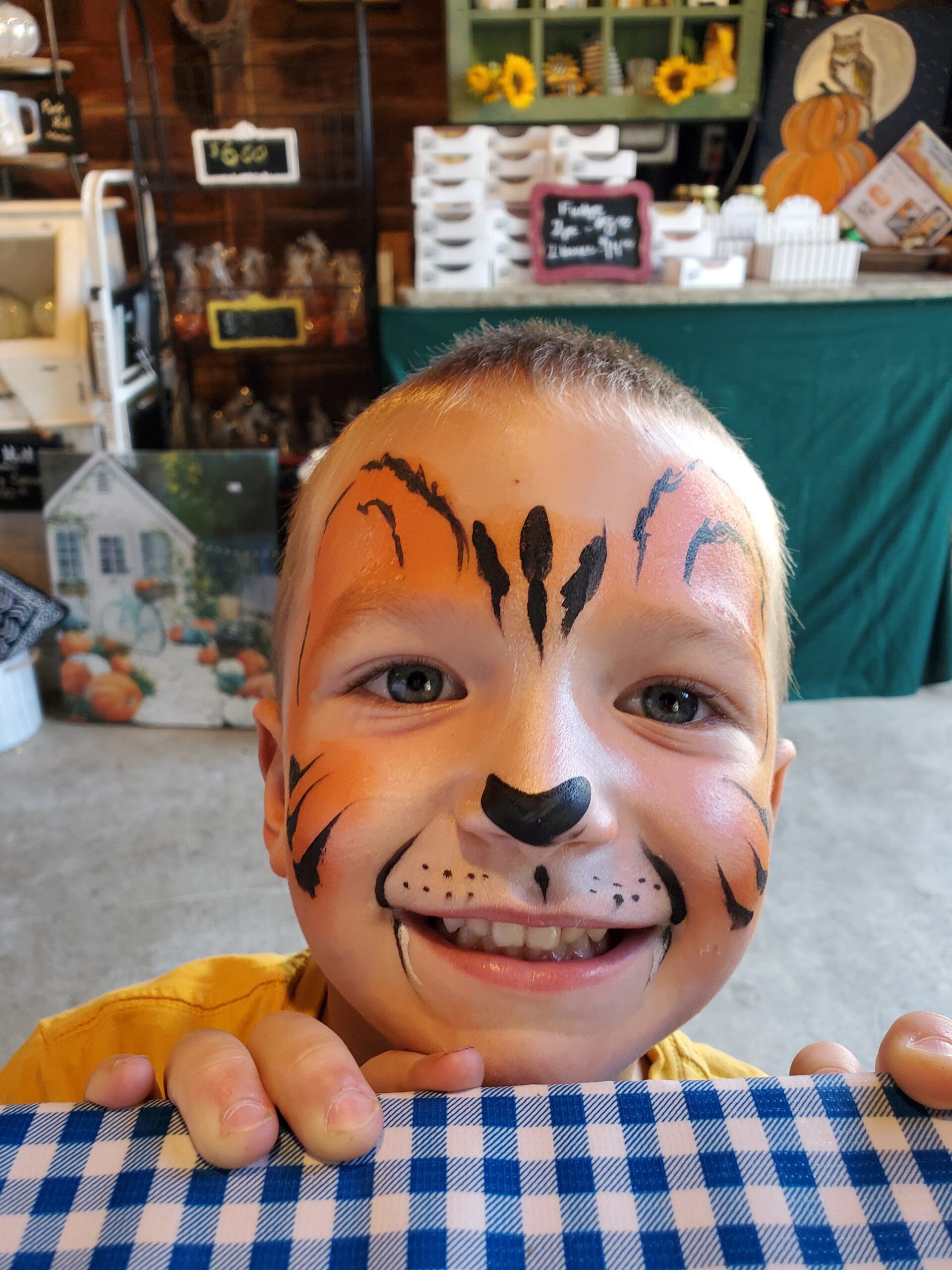 Face Painting
Local Artist Lynda Mahalik, Owner of "Painting Faces and Spaces" spends each weekend painting wonderful designs of all kinds! Available Saturdays, Sundays, and Columbus Day from 10:00 am–5:00 pm.
Cost: $4.50–9 per person
Available on Weekends, Columbus Day and Fun Fridays.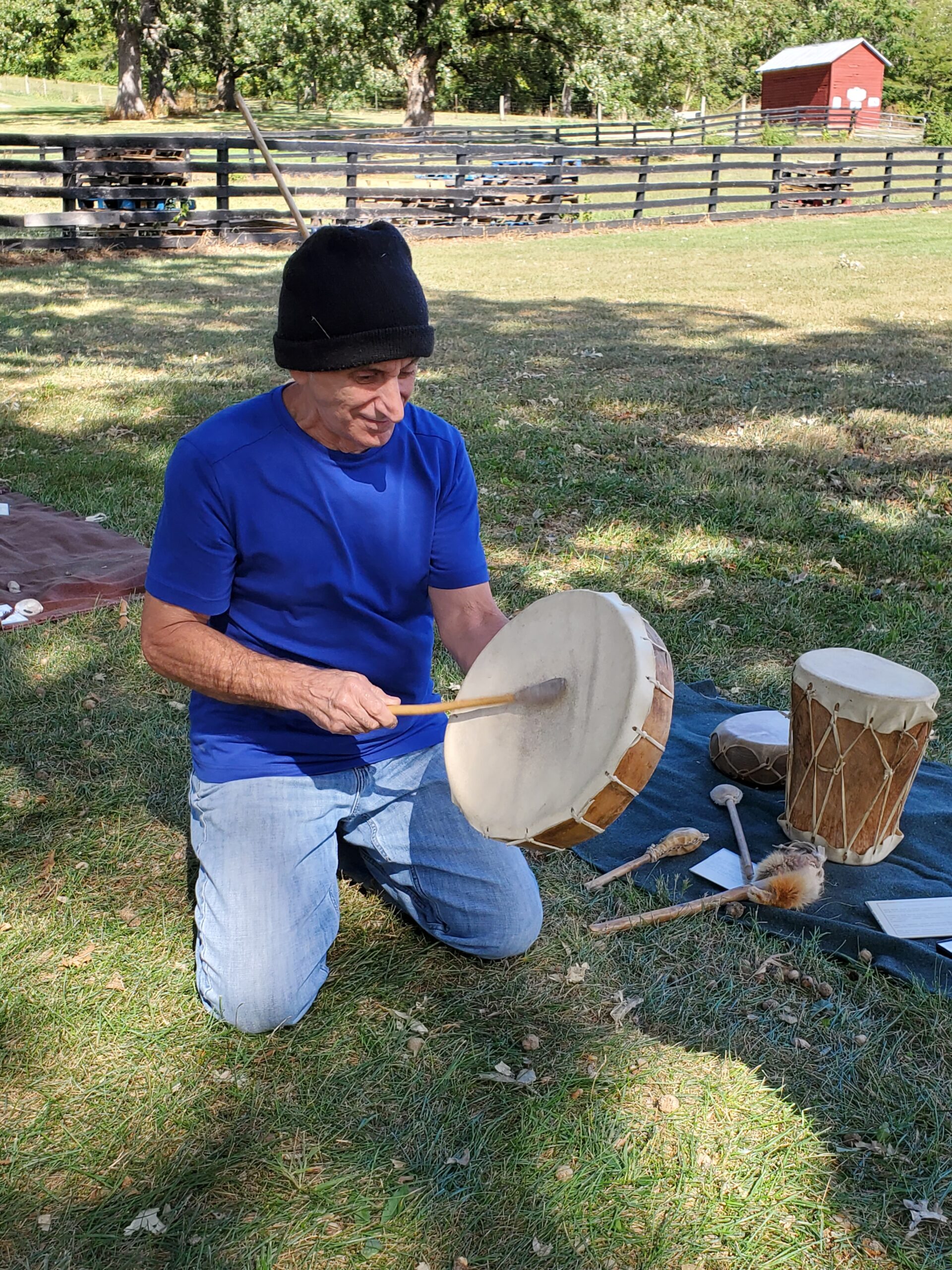 Native American Exhibit
Come and learn about the history of the Native Americans from our area.  Lou Aiello will let your children touch many of the items Native Americans used in their daily activities.  He has been giving presentations to school children for over 30 years.  He is passionate about learning.  Come walk by and enjoy a one on one experience in the history of our land.
Available Saturdays 10:00 am–5:00 pm