Dollinger Family Farm
 This farm was the town of Dresden, IL platted and recorded in 1836. The farm has been in the Dollinger family since 1852.
In 1989, John & Noreen Dollinger started growing pumpkins. The project has grown with the family. A family business was a great way to teach responsibility, planning, perseverance, and pride in a project done together.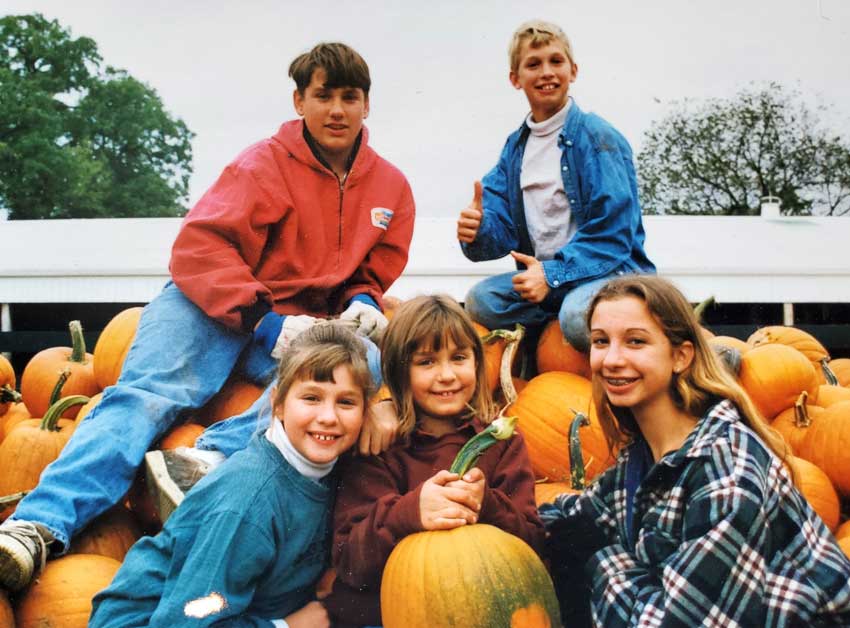 Dollinger kids - Back row: Nick, Tyson - Front row: Theresa, Anna Heidi